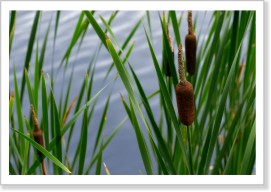 Sassafras Farms can provide all of your native seed and plant requirements for ecological restorations, conservation and reclamation projects.Established native varieties of plants and planting mixtures are superior landscaping alternatives used in parks, along roadsides, golf courses,wineries, brownfields, stormwater management ponds and conservation areas.
The utility of native plantings provide an environmental and ethical alternative to traditional renaissance landscaping. This natural approach is an economical method for lowering maintenance costs, restoring local indigenous plant communities while providing an aesthetic surrounding.



Nursery and Retail Location:

120 Canby Street
P.O. Box 190
Port Robinson, ON
L0S 1K0
Canada

Office and Retail Location:



270 Humberstone Road
Welland, ON
L3B 6H1
Canada





Plant Products

Bulk Seed Mixes:

-Southern Ontario Native Meadow Mix
-Native Roadside Mixture
-Landfill Restoration Native Meadow Mixture
-Wetland Mixture
-Wildlife Forest Edge Mixture
-Storm water Pond Mixture
-Rain Garden Mixture


Native Plants:
-Herbaceous plants and grasses in plug trays
-Shrubs, trees and herbaceous plants in reusable power plug trays!!!

Products:
-Non-Selective Natural Herbicide
-Conservation soil amendment
-Conservation mulch
-Weed guards for conservation tree
-planting's
-Manual Tree Planter
-Planting Bags
-Custom blends available
Services:
-Ecological restoration consulting and Installation services conservation & reclamation products
-Contract growing of native plants
-Design and installation of rain gardens
-Invasive species removal and post-Restoration management marsh monitoring
-Pond management
-Soil restoration



Experience
Sassafras Farms was founded in 2005. With over 20 years experience in horticulture and 12 years experience in ecological restorations, the Sassafras team has an excellent working knowledge of native plant identification, propagation, ecological restoration design and project implementation.

Projects worked on include: Elm Street Landfill Restoration, Humberstone Marsh Restoration, Bradshaw Park,, and Malcomson Park.





Feel free to call us for price lists or quotes on any of your ecological restoration needs. 905-658-8907